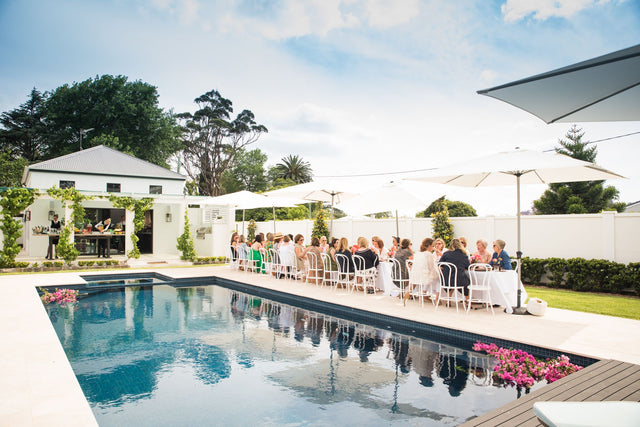 SUMMER… there are a few things that spring to mind about this season! Sunshine, spritzers by the pool, long lunches and balmy nights outdoors.
Summer styling is a modern laidback and minimal look which reflects the season.
Our modern white bentwood chairs paired with crisp white linen and natural umbrellas for shade are the perfect starting point for your event. Pair these with bright floral arrangement and textural table settings to complete the look.
Make your next event one to remember with our Summer Range!
Read more